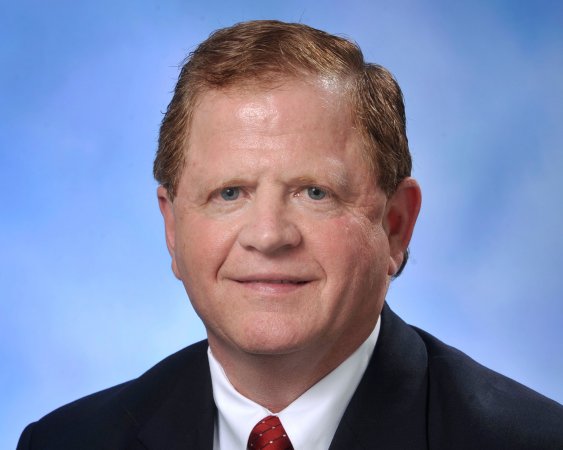 Former State Rep. Roy Schmidt
By Brandon Hall
(Email him at WestMiPolitics@Gmail.com)
The Grand Rapids Police Department, coordinating with Kent County Sheriff's Dept. detectives as part of the region's drug enforcement team, raided the home of former State Rep Roy Schmidt Wednesday evening for what seems to possibly be a half baked, politically motivated hit job... (How many unsolved murders and rapes and child abuse cases are open in the City of GR??! How are things like this more important??)
>>>WOOD TV
reports
:
"Officers on the scene said they were executing a search warrant after nearly two months of investigating. They added that the investigation is still ongoing and anticipated charges, but did not elaborate on what or against whom those charges would be.
The search team went through Roy Schmidt's house for almost two hours before leaving without putting anyone in handcuffs."
Schmidt's brother Tom seemed to insinuate to WOOD TV that Schmidt is a medical marijuana caregiver and that cops are saying he is selling to people without medical marijuana cards:
"Everything's legal and why they do this stuff is because he was commissioner, served the city for 16 years and then went to the House of Representatives...I don't know why they're doing it. One guy just went to jail for seven years, for what? (A cop) said someone's selling and selling and doing that. Well, (Roy's) got patients, patients are legal. It's all written down. They got all the information."
ALSO
: a source tells WMP that at least one and possibly other neighboring houses may be involved in the investigation...
Stay tuned...
_________________________________________________________________________

Brandon Hall is a lifelong political nerd from Grand Haven, and is the Managing Editor of West Michigan Politics.
>>>Email him at WestMiPolitics@Gmail.com
Facebook
Photo By Darlene Dowling Thompson