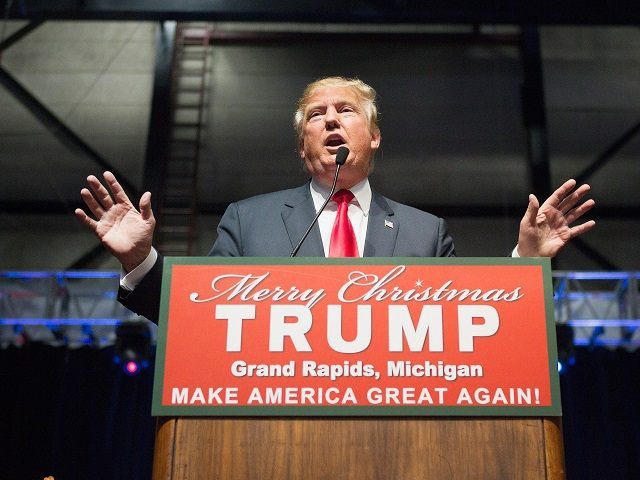 By Brandon Hall
(Email him at WestMiPolitics@Gmail.com)
Donald Trump's Michigan campaign will open a Grand Haven field office tonight.
The event kicks off at 6:30 p.m.
According to a release:
"This is a reminder that our grand opening for the Grand Haven headquarters is tonight,
Thursday, February 18th, from

6:30

-

9:00 p.m.
Join us at Clock's of Grand Haven, 16777 Lincoln St, Grand Haven, MI 49417 (near Grand Haven Golf Club). Regular office hours will be announced soon.
Please bring a cell phone and computer/tablet if you are willing to help us make phone calls. Contacting voters is the most important thing we can do to assist the campaign. There will also be materials such as yard signs, bumper stickers, and t-shirts available for pickup.
If you have any questions, please reach out to your State Field Director:
CJ Galdes
(616) 821-6389
(
cjgaldes@donaldtrump.com
)
-Scott Hagerstrom
Michigan State Director"
Donald J. Trump with Michigan Field Director CJ Galdes
_______________________________________________________________
Brandon Hall is a lifelong political nerd from Grand Haven, and is the Managing Editor of West Michigan Politics.

>>>Email him at WestMiPolitics@Gmail.com



Facebook




Twitter