By Brandon Hall
(Email him at WestMiPolitics@Gmail.com)
An Ann Arbor area man tells WMP he received a shady phone call this morning from a Pro-Cruz group offering him hundreds of dollars to vote for Ted Cruz in the Michigan GOP Presidential Primary next week.
It was unclear who paid for the call, but it seemed to be from a PAC supporting the Texas Senator's Presidential bid...
The call came from
313-327-3046, a number registered on Michigan's East side.
Larry Salliotte, a retired builder from Ann Arbor, says the robocall offered a "Cruise for Cruz," promising $650 towards an actual cruise if one voted for Ted Cruz next week.
Though this call was likely not from Cruz's official campaign, they have come under fire before for, among other things, offering voters "checks" that were not what they seemed...
"As echoes of the Iowa controversy involving Ben Carson allegedly leaving the race continue to haunt GOP Presidential hopeful Ted Cruz, new mailers are now raising questions.
Cruz, who also found himself the subject of attacks after "voter violation" mailers in Iowa, is sending out mail pieces that indicate a "check is enclosed" to those receiving them.
What they are, in fact, is a fundraising pitch for the Cruz campaign."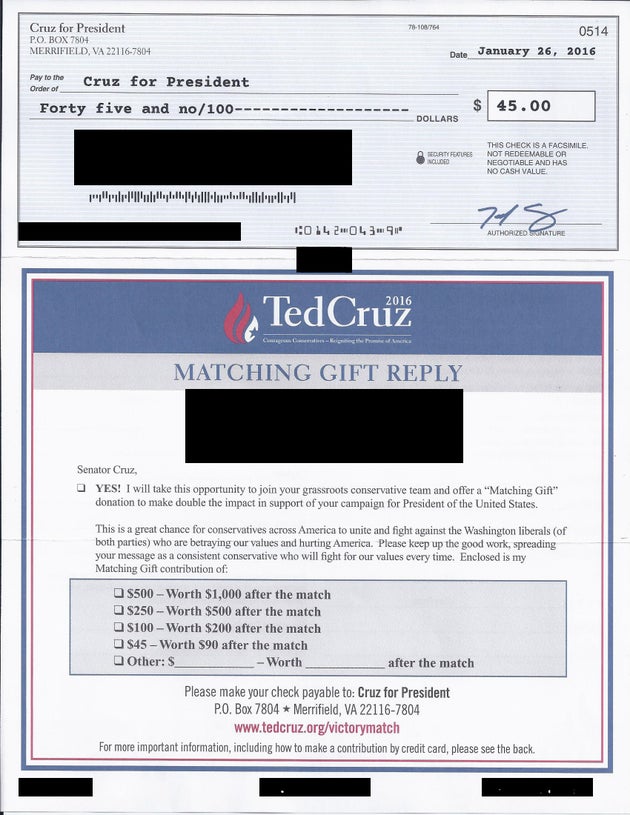 _______________________________________________________________
Brandon Hall is a lifelong political nerd from Grand Haven, and is the Managing Editor of West Michigan Politics.

>>>Email him at WestMiPolitics@Gmail.com



Facebook




Twitter