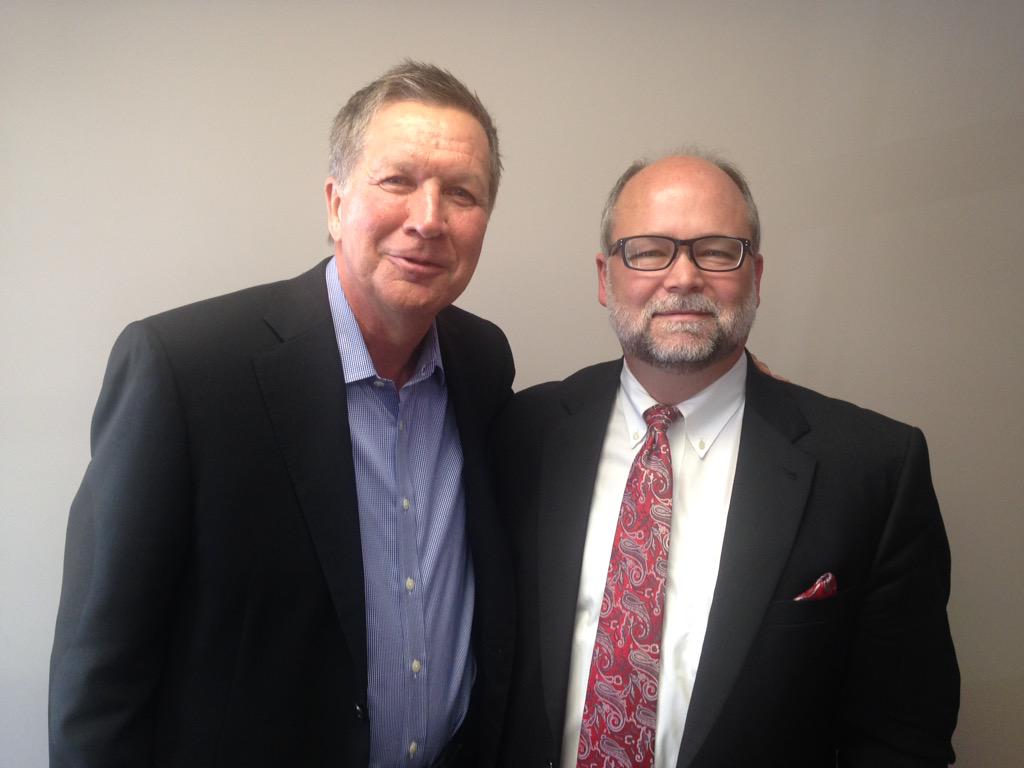 Ohio Gov. John Kasich, left, with Senate Majority Leader Arlan Meekhof in a recent visit to Michigan
By Brandon Hall
(Email him at WestMiPolitics@Gmail.com)
Ohio Governor John Kasich will be making his way to West Michigan later this month when the Ohio Governor stops in Grandville for the Ottawa GOP Lincoln Day Dinner. The dinner will be a part of his presidential announcement tour.
The event will take place at Bear Creek Farm in Grandville on July 25th and starts at 6:15 p.m.
According
to the Ottawa GOP:
"
Governor John Kasich will be the keynote speaker at the Ottawa County Republican Party 2015 annual Lincoln Day Dinner as part of his presidential campaign announcement tour!

Join us for a barbecue and hear from Governor Kasich as he begins the long road to the White House.

Cost is $75 per person.

Major Donor Reception prior to the dinner is $500 per person.

To learn more, or purchase tickets directly (and avoid fees) contact the Ottawa County GOP Office at 616-396-3791 or at ottawacountyrepublicans@gmail.com"
Kasich isn't the only GOP contended coming to West Michigan, Rand Paul will be at New Holland Brewery Saturday for a fundraiser billed as "Happy Hour w/ Rand Paul and Justin Amash."
Brandon Hall is a lifelong political nerd from Grand Haven, and is the Managing Editor of West Michigan Politics.
>>>Email him at WestMiPolitics@Gmail.com
Facebook
Photo By Darlene Dowling Thompson